I'm at that age where I should probably be able to hold a classy party, but I'm just not quite there yet. You know what it's like: cute appetizers, yet there's a mismatched medley of drinks…maybe a few too many people crammed into a tiny apartment, then it gets really hot and the music is too loud.
Well! I've concocted the perfect cocktail that gives the impression of classiness at your next holiday house party (really pulls the wool over everyone's eyes), but is actually quite affordable and easy to do. So at least you'll have that. At least you'll have thattttttt.
Ingredients:
Cava (I used Freixenet Negro Brut, which has bright citrus flavors, is very crisp and has a touch of ginger. Also quite affordable, about $12 per bottle)
Pomegranate juice
Orange liqueur (I used Cointreau. If you buy a bottle, it will definitely be used for other drinks like margaritas & cosmos)
Pomegranate seeds (Optional, for a nice touch)
I went with the pomegranate theme because I was inspired by my study abroad experience in Granada, Spain. Granada means "pomegranate" and Cava is sparkling wine from Spain. When the Freiexnet folks sent me the bottle of cava (thanks!) I knew what I had to do.
Recipe (using non-fancy normal person terms):
Fill a martini glass halfway with Freiexnet:
2. Put in one shot glass full of Cointreau:
3. Put in another shot glass of pomegranate juice (maybe add another ½ shot to taste):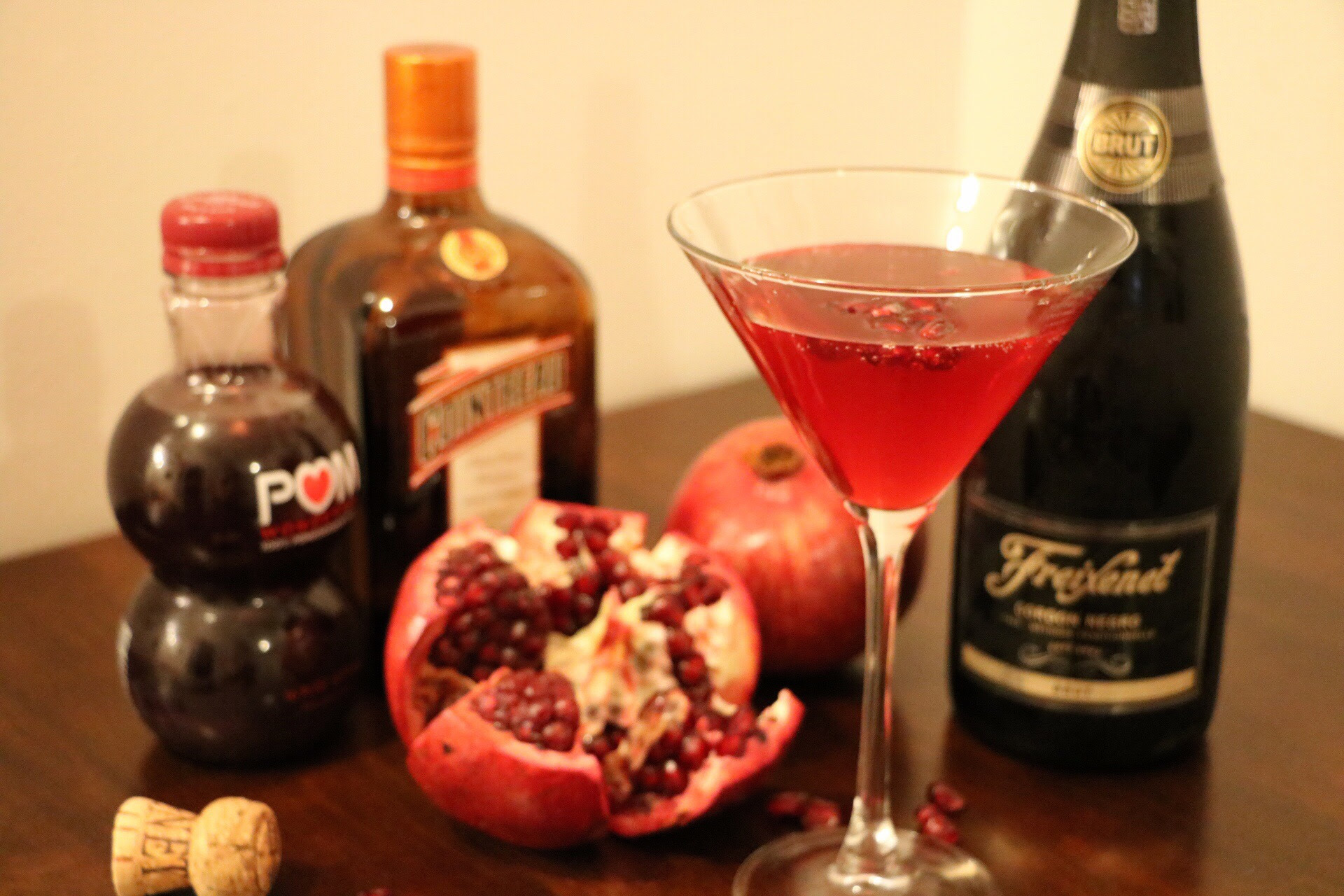 4. Sprinkle in a couple of pomegranate seeds for extra classiness:
This is not only delicious and refreshing, but easy for hosting parties (no stirring or shaking needed). Plus popping the Cava makes you feel festive. Enjoy the holidays!